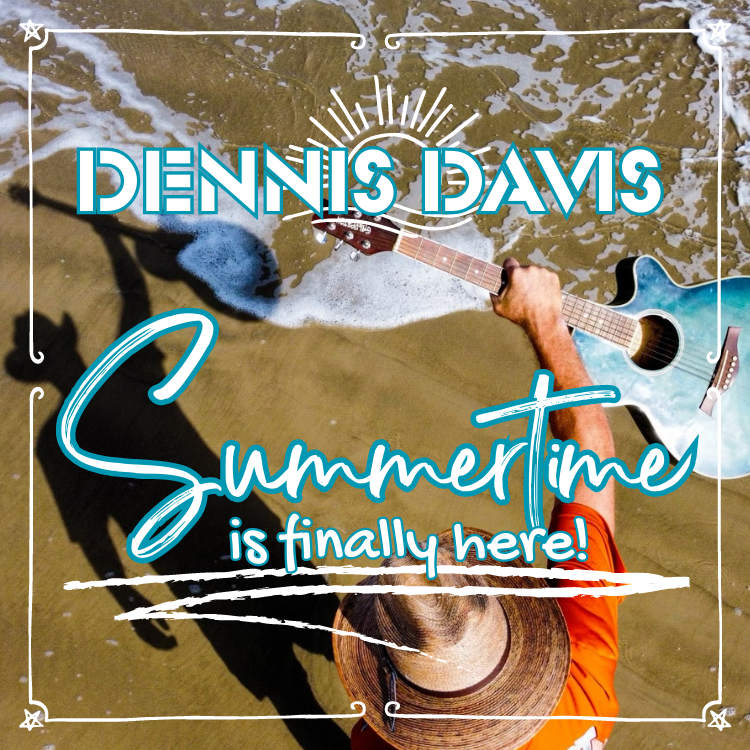 SUMMERTIME IS FINALLY HERE!
The new release from Texas Singer/Songwriter Dennis Davis has finally arrived! Dennis has once again hit a home run with his style of Texas TropRock / Coastal Country and this collection of 12 new songs.
The CD is a feel good tribute to good times and good vibes. Starting off with the summer anthem "Summertime is Finally Here!", the CD takes off on a fun trip sure to keep you listening and wanting more.      "A Million Times More", "Just the Way the Wind Blows", and "It Was You", with the feel of 3 Dog Night's "Shambala", keeps the smiles coming and keeps the CD moving along nicely.  "Alone in the Lone Star State" says there are a lot of things to look forward to in the great state of Texas and life is too short to wait around. The good times continue with "I Need a Vacation", "Hot Senoritas and Cold Margaritas", "Tequila Kisses in the Moonlight", and his tribute to his hometown beach "Surfside Tonight". Anyone that knows Dennis knows his, and his son's passion for baseball. He has shared their story and their journeys over the years. "Let's Play Ball" is a moving tribute written for his son, and every parent that have chased the same dreams and gone through the same experiences. Looking at what's important in life and trying to keep things in perspective is something we all feel at one time or another. "I Will Always Love You" was written with those thoughts in mind. The final song "We've Got Dreams" was originally written by Dennis' old friend Hugo Duarte. We lost Hugo several years ago and in a tribute to keep the songs going, Dennis added his touch to this beautiful song and included it on the CD. This CD is guaranteed to make you smile! Download it, add it to your playlists, and request it from all your favorite internet stations!  
LAST SONG OF THE SUMMER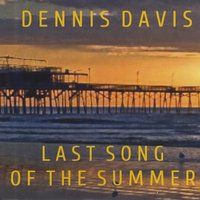 The new CD is here!... Ten new original songs recorded at the Sound Shelter recording studio in Franklin, Tn. 
Once again, Dennis has hit the mark for fun from the gulf coast. Using some great players in Nashville, including Tammy Rogers on fiddle/mandolin, the CD has a live feel to it... "Blue Water White Sand" is radio ready and lets your daydreams take you to somewhere you'd rather be. Feel yourself dancing on the sand on a summer night with the "Barefoot Waltz". The rocking "Lucky Man" has some great lines and Bob Segar-ish style guitar licks... "Tonight" and "You Were Meant For Me" are just fun, upbeat songs and "Who Knows" asks the question of  who knows the reasons why we fall in love...  "Sailing Again" takes you out on the bay for a great day with your friends. "To the Beach" gets you out of the city at just the right time, and the title song, "Last Song of the Summer" remembers a summer romance and the memories that still linger... The last cut on the CD is a very special song. Written specially for his wife and son, the song was played at his son's wedding for the mother and son dance. The song is called "One Special Moment (mama's little boy)" and is dedicated to mothers and sons everywhere and the special moments they share. Another great CD, well worth listening to...Dennis continues to raise the bar with his songwriting and music and takes his style of coastal country to another level. 

*** NEWS ***  "LAST SONG OF THE SUMMER" has been nominated for 2016 album of the year by the TropRock Music Association... award show in Key West at Meeting of the Minds... Thanks to all who voted!

TROPIC of TEXAS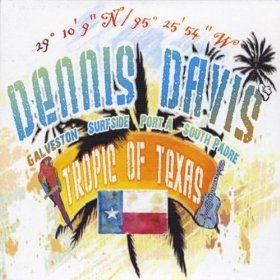 Ten original songs, all written by Dennis, are pure Texas Gulf Coast fun. This CD will take you from the Seawall in Galveston all the way down to South Padre Island with a few twists and stops along the way. There are songs that send messages and move you like "The Bridge Builder" and "Be the Light", latin groves and sweet guitar licks on "Dance with You", and warm, fun, tropical beats on "Something to Beach About" and "Tropical Diversion". "Get ready for a Good Time!" and "A Better Man" give a Texas country twist to the CD. The last three songs. "On the Seawall", "Rosie's Cantina", and "Tropic of Texas" will take you on a drive straight down the coast. Dennis got this one right. This is an upbeat, feel good disc for anybody that wants to visit the Tropic of Texas. As Dennis says, "come on down, you can be my guest!"
***NEWS***  Dennis was an award winner for the 2022 Texas Country Music Association Songwriter of the Year for his song "Be The Light"  CONGRATS DD!

*** NEWS***  the song "the Bridge Builder" from the Tropic of Texas CD was an award winner by the Academy of Texas music and the Texas Music Awards for 2011 SONG OF THE YEAR... DD was also a performer at the Texas Music award show... CONGRATS DD!


BAREFOOT ON THE BEACH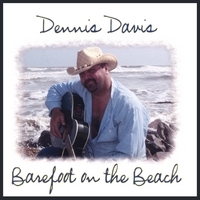 It's a scary thing – CD reviews, that is. Sometimes you get your hopes up because something about the packaging appeals to you, and as you begin to listen, you realize what's inside wasn't what you were expecting at all. In the case of "BAREFOOT ON THE BEACH", the debut project from Angleton's Dennis Davis, I was rewarded with much more than I anticipated. This is not another beachy-sounding Jimmy Buffet-wannabe collection of flaky songs. Oh, no, no! It took several songs for me to realize that it's just impossible to pigeon-hole Dennis into any one genre of music. This guy is all over the place, musically, which is a wonderful testament to his many musical influences. Imagine if James Taylor and Maria Muldaur had a love child and they played records for him by Buffalo Springfield, "The Buff" and the Nitty Gritty Dirt Band – voila! Dennis Davis. The underlying thread throughout this disc is FUN FUN FUN – the music is light and breezy, with excellent use of different instruments not found in the cookie-cutter crapola usually played on radio these days. "Feel-good" all the way through without being flaky or mushy. Excellent songwriting, masterful guitar, and wonderful vocal delivery. It's a shame Dennis was not an Academy member prior to the Texas Music Awards deadline this year – we all might have just seen him on the nominee list! I, for one, am Dennis Davis' newest fan – I anticipate many wonderful things from him in the future. Until then, grab this disc – it doesn't matter WHAT kind of music you like, you'll dig this project, and it's the PERFECT CD to put in the player when you're having a party and don't want to have to keep changing discs!
(Review by My Texas Music)
CD's available for download and streaming at all the usual outlets
Please request the songs from all your favorite on line music stations!